Frequently asked questions
Are the cards ecological?
Our greeting cards, gift tags and posters are printed on environmentally friendly paper.
MultiDesign® Natural is a natural white, wood-free, uncoated premium offset paper and cardboard with a matt surface and a rich paper feel. MultiDesign® Natural is FSC®-certified and ageing-resistant.
Each card comes with a recycled brown Kraft envelope.
The card and envelope are enclosed in a plastic sleeve for protection against dirt and water. We are looking for an ecological solution for this. If you prefer your cards to be delivered without plastic, you can check this at the 'Card Options' on the 'Checkout' page ♻️.
What payment options are currently available?
We currently accept the following payment methods:
Bank transfer
Bancontact
Paypal or credit card
Ideal (Netherlands)
Klarna – Pay later (within 21 days)
What are the possibilities for shipping?
During the week, we post the parcels immediately the next working day. Orders on Friday and in the weekend will be mailed the following Monday. Pick-up: free of charge (only possible in Ghent). Orders can be picked up at our office in the Eskimofabriek (Wiedauwkaai 23Y – 9000 Ghent) or at Ham 174 – 9000 Ghent. Collections are currently only possible on Tuesdays and Fridays between 12-14h by appointment. We offer three delivery methods via Bpost shipping manager. Due to too many lost parcels or late deliveries, shipping with ordinary stamps Non Prior & Prior has not been offered since 10/10/19. Track and Trace: €5.50 (receipt within 1-2 working days and e-mail with code to track the parcel) Choice between the following delivery methods:
At home or at the office
Pick-up point
Package terminal
Free shipping in Belgium: starting at 10 tickets. For other items (mouth mask, etc) starting from €50-75 in your shopping cart.
Starting from which amount is there free shipping?
Free shipping in Belgium
From 10 tickets (tickets become 2 euro each)
For other items from 50 or 75 eur in your shopping cart
Three A3 posters = 2 to buy + 1 free & free shipping
Six A3 posters = 4 to buy + 2 free & free shipping
Europe
From 75 euros in your shopping cart
Outside Europe
Still have a question?
Contact us using the form below.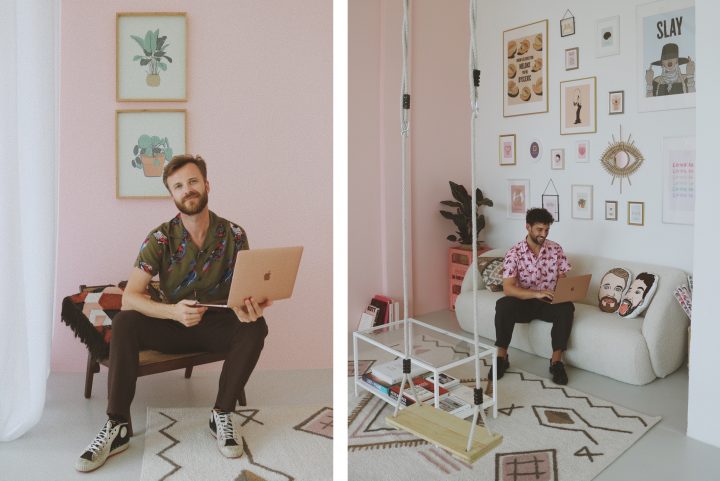 Eskimofabriek
Wiedauwkaai 23Y, 9000 Gent