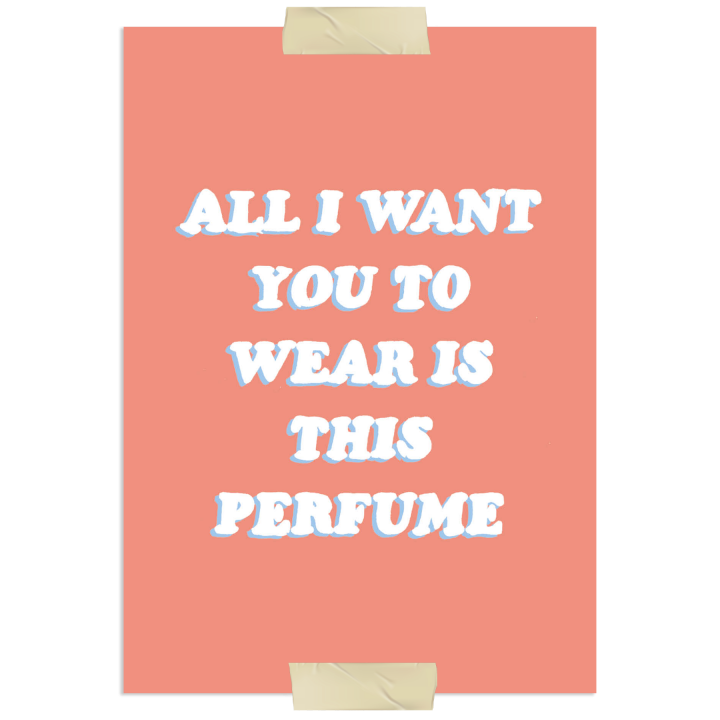 Cards on demand
In this social media age, people forget how nice it is to send or receive an oldskool postcard. Branded cards are an original way to make your brand more personal and bring it closer to the customer, it also has a strengthening effect and it stays in your head longer. Because the cards are physically sent to each other, you also generate a community offline and if the cards are super fun, they are also shared on Instagram or Facebook and suddenly you also have an online buzz.
OCTOBER 2019
Kaart Blanche x Ici Paris Xl
With a wide range of perfumes, cosmetics and skin care products, ICI PARIS XL is one of Belgium's beauty specialists. You have undoubtedly been there before, if it is not for yourself then it is to surprise someone with a perfume. Often because you have no idea what to buy for that person, but a nice scent is always an appropriate gift. The only disadvantage? It makes it seem a bit impersonal and that is exactly why Ici Paris XL came to us.
We were allowed to design 20 exclusive greeting cards, perfect to give a personal touch to your gift.
SEPTEMBER 2019
Kaart Blanche x Piet Moodshop
PIET Moodshop is de winkel van Christophe Verbeke in Gent. Hij is interieurdesigner, en heeft jaren met veel passie en gevoel voor esthetiek feesten en events van de nodige sfeer en mooie inrichting voorzien. PIET Moodshop is gewoon zijn passie voor design vertaald naar een winkel vol leuke spullen waarmee hij zoveel mensen bereikt en gelukkig maakt.
Samen met hem realiseerden we onderstaande kaart om de start van het nieuwe schooljaar te vieren, ook wel 'Student Day Kick Off' genoemd. Die dag gaat meestal gepaard met enkele pintjes en een bijhorende kater. Vandaar lanceerden we de 'morning-after-must-have': de anti-kater kaart,  voorzien van paracetamol én 10% korting op je volgende aankoop.
FEBRUARY 2019
Kaart Blanche x Girlcrush
GIRLCRUSH is het eerste online beautymagazine van België, voor en door stoere vrouwen én hun inner girly girl. Dat we onszelf daarbij af en toe tegenspreken, daar zijn we ons van bewust. Noem het veelzijdig, want zo zijn vrouwen nu eenmaal.
Wij mochten een unieke branded kaart ontwerpen die werd opgestuurd naar de selected few om de verjaardag van GIRLCRUSH te vieren. Bovendien werden we geïnterviewd door dit geweldige team, benieuwd naar het gesprek? Klik hieronder.
Brand new cards for you!
Launch your own series of cards with us? That is possible!
Send us an email quickly.
Yes, I want my own series of cards!